Houblonde is brewed with pure water that has been dynamized!
In practical terms, this means that the water has been regenerated by passing it through a vortex. This vortex creates a whirlpool in the groundwater, giving it kinetic energy. The process is rounded off with magnetic fields and the transmission of natural mineral frequencies.
The whole process of water regeneration is elaborated according to a protocol which remains our secret!
A 100% natural process
Water dynamizers replicate the natural cycle of water in a concentrated manner. They impress spiral movements on the water that are similar to what happens in nature, giving the water the characteristics that it would have stored up during its natural flow.
The result? The brewing water of the Houblonde thus regains a quality comparable to that of a water that springs naturally from its source, a structured water filled with photonic energy!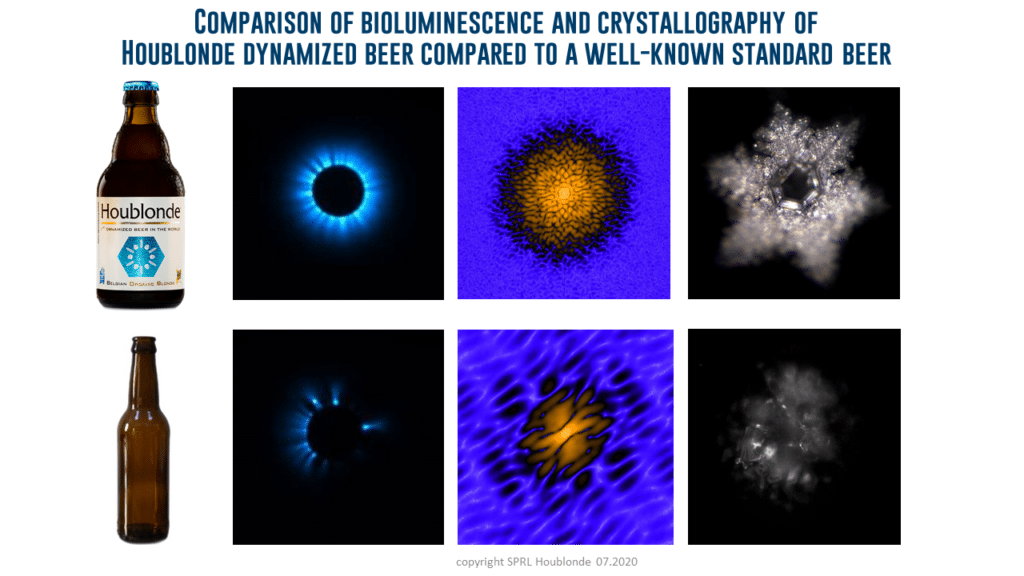 In addition, dynamized water transmits its taste and olfactory qualities to the beer! These qualities can be seen from the fineness and velvety softness of the beer's taste, as well as its refreshing appearance that lingers in the mouth, its never-ending sparkling and its unctuously creamy froth.
Proved in the laboratory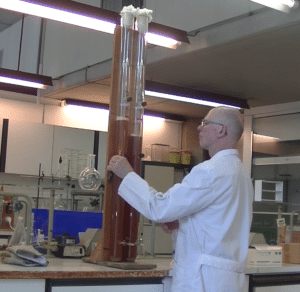 Working at the brewing science and technology laboratory at the Catholic University of Louvain (UCL) in Belgium, experts have conducted blind tasting tests to compare the effects of the dynamization of  water on two beers brewed in an identical way. One using dynamized water, the other not.
The result? 5 professional beer-tasters (brewing professors at UCL and master brewers) arrived at the same conclusion : « The dynamized beer seems to have greater clarity, is finer, gentler, lighter, more refreshing, more sparkling and has less of a bitter aftertaste than the non-dynamized beer ».
Want to know more? Discover the details of all the experiments, scientific and empirical analyses that lift part of the veil on the true nature of dynamized water. www.biodynamizer.com
« All the power of nature
to enhance the taste! »