Awards
World Beer Awards 2017 in London – Belgium Winner
All in all Houblonde is an exceptional premium beer, awarded at the World Beer Awards in London in 2017 as "Belgium Winner" in the category Belgium's most innovative specialty beer, even before it was officially launched!
International Taste Institute (iTi) – Superior Taste Award (3 stars) in 2018 & 2019 & 2020
Being recognized as an innovative beer is one thing, but we also wanted to confirm the excellence of its taste by registering it at the Superior Taste Award of the International Taste Institute (iTi).
The "Superior Taste Award" is a unique international recognition, based on blind tests by 200 starred chefs and sommeliers renowned worldwide in taste. The products judged " notable tasting " get one star, the "remarkable" receive two and the "exceptional" are awarded three stars. We are therefore very proud to announce that the Houblonde Organic Blonde beer has obtained 3 golden stars at the "Superior Taste Award", which is the highest distinction!*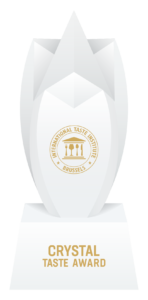 By obtaining 3 golden stars during 3 consecutive years, the Houblonde Organic Blonde was awarded the prestigious Crystal Taste Award in 2020. 
Houblonde is all the power of nature to enhance the taste.
* Awarded by the profession of starred chefs and sommeliers of Europe, the "Superior Taste Award" is a unique international recognition. Products are tested on a strictly blind basis by 200 European starred Chefs and Sommeliers who classify the intensity of their gustative pleasure taking into account the general taste qualities of the product, its aromas, texture, flavor, mouthfeel and other relevant organoleptic criteria. ITQi's evaluation procedures are supervised by the Belgian Ministry of Economic Affairs.

International Taste Award Italy 2020
This international competition is open to any gastronomic product and quality drink. Entering our 2 references to this competition was therefore proof for us to confirm with a jury of professionals the taste appreciation of our 2 beers.
These are the best Italian tasters, professionals in the beverage and catering sector who have been blindly judged our 2 references and we are very proud and honored by the ratings they have given to us:
The Houblonde Organic Triple won a Golden Award, the highest distinction, but also the Judges Award and were elected in the TOP 50 best products.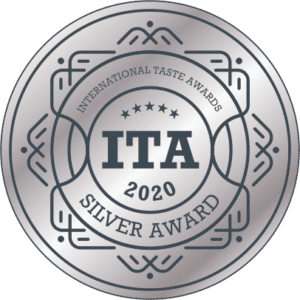 GET INTO HER SECRET